Demolition Complete
After a week of demolition, the former site of Elmdale School is ready for the next step. In early fall, construction of the Elmdale Health Centre will begin in anticipation of being completed for Spring 2016. The St. Thomas Times Journal took this opportunity to cover the details of construction and goals we hope to achieve with the new medical building.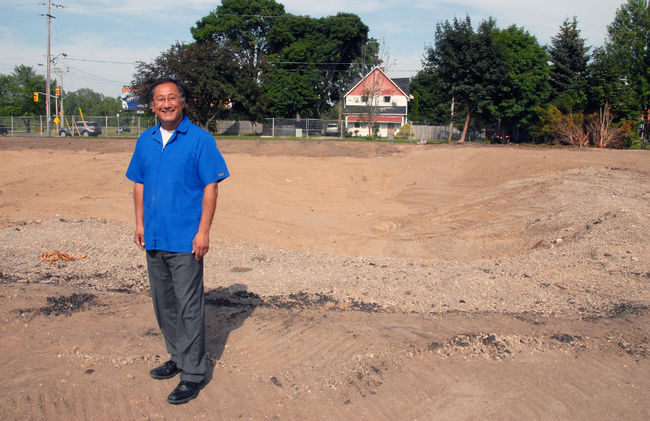 Image Courtesy of the St. Thomas Times Journal
Demolition Begins
Demolition crews started to dismantle the old Elmdale School on June 18, 2015 after the safe removal of the existing asbestos. After a review of engineering studies it was determined that the integrity of the existing school would not be suitable for use. Once the structure is removed construction is scheduled to begin in the early fall. Structural memorabilia of the old school will be saved if possible to add to the character of the new medical building.  The Elgin County Museum and Elgin County Achieves have been searched for items suitable for use as well.